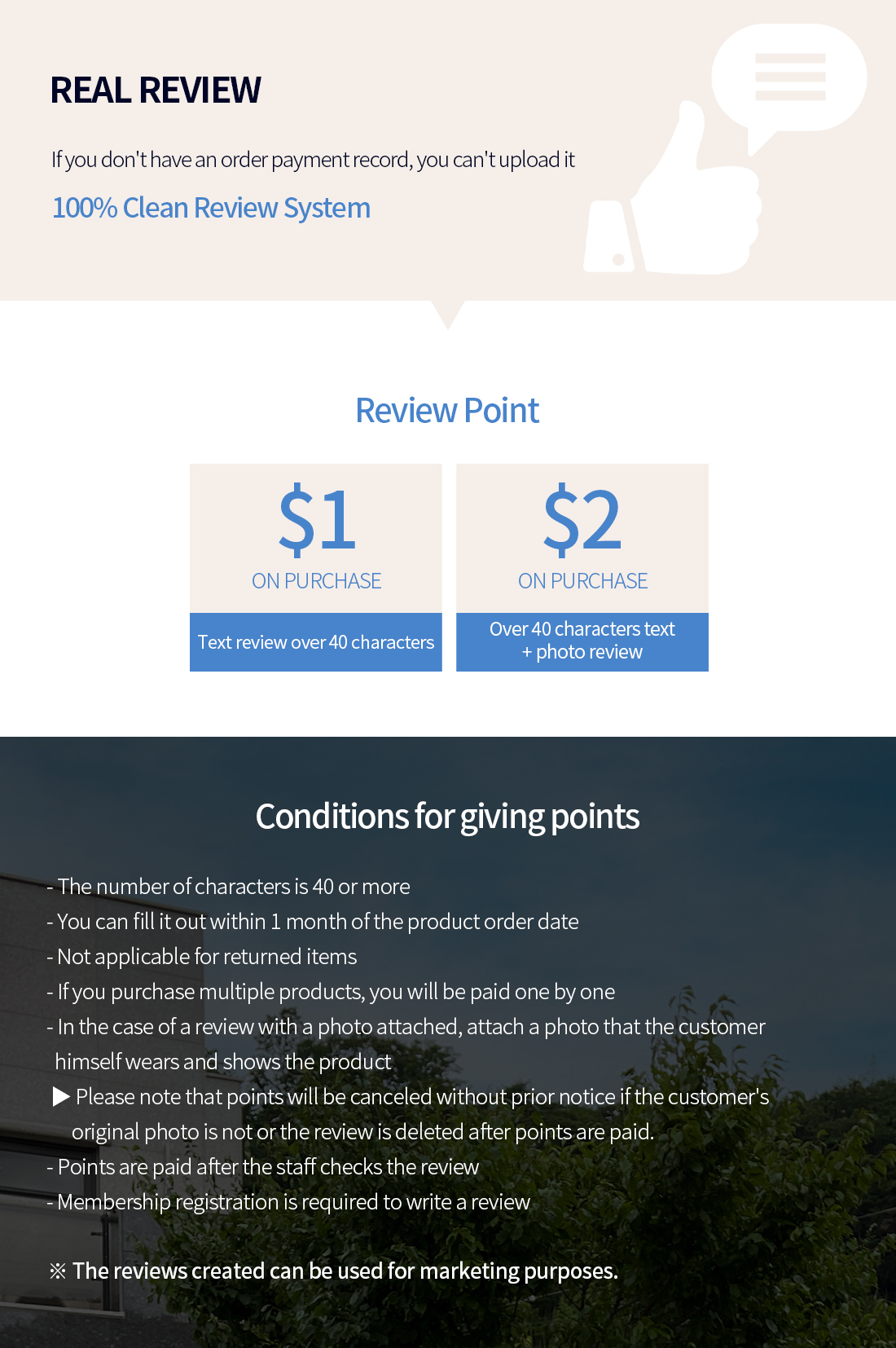 Read
Warm and comfortable knit vest
Date :
2021-11-06
Score :

★★★★★
Name : Ching Hui Chang
Hits : 562
This knit vest is great~~it go along with the turtle neck top very well~~and basically match with very colors of the turtle neck top. You can wear it without too much thinking! Highly recommended
Comments List

canmart

We are so grateful for your review ♥
Thanks for sharing your review.
We will try to make better products.
Thank you!
---
List of posts

| No. | Product | | Content | Score | Name | Date | Hits |
| --- | --- | --- | --- | --- | --- | --- | --- |
| 96 | | normal | | | Briana Lee | | 346 |
| 95 | | normal | | | Briana Lee | | 364 |
| 94 | | normal | | | Hyunji Ahn | | 515 |
| 93 | | normal | | | Ching Hui Chang | | 387 |
| 92 | | normal | | | Ching Hui Chang | | 717 |
| 91 | | normal | | | Ching Hui Chang | | 489 |
| 90 | | normal | | | Ching Hui Chang | | 434 |
| 89 | | normal | | | Scarlet Oh | | 501 |
| 88 | | normal | | | Scarlet Oh | | 438 |
| 87 | | normal | | | Scarlet Oh | | 436 |
| 86 | | normal | | | Scarlet Oh | | 448 |
| 85 | | normal | | | Scarlet Oh | | 421 |
| 84 | | normal | | | Scarlet Oh | | 449 |
| 83 | | normal | | | Scarlet Oh | | 386 |
| 82 | | normal | | | Scarlet Oh | | 377 |