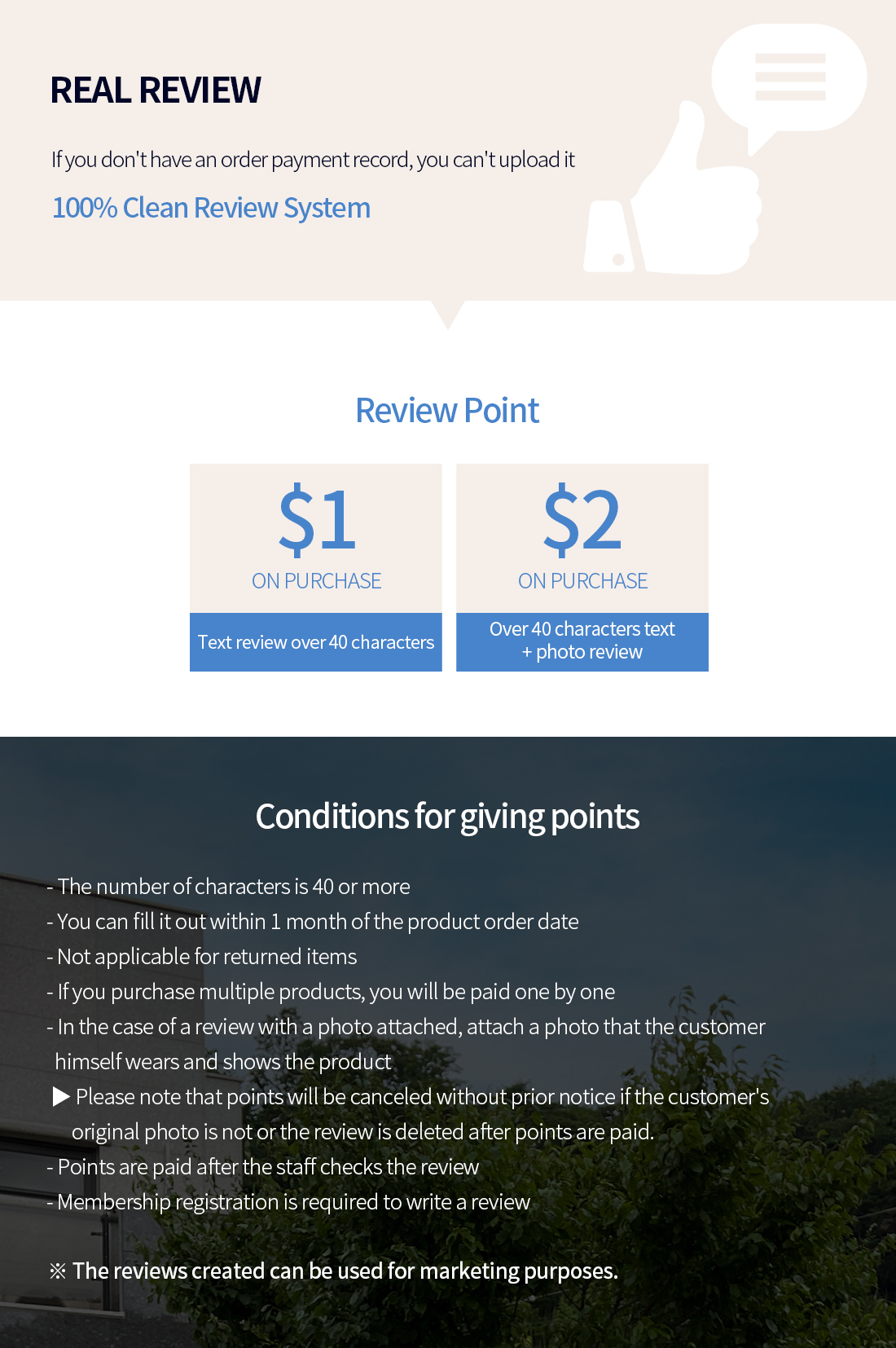 Read
Super comfortable sneakers
Date :
2021-12-21
Score :

★★★★★
Name : Ching Hui Chang
Hits : 405
This is my first time order shoes from Canmart and I absolutely love it! It came in before X'mas the perfect timing to wear the fur lining sneaker, it's super warm and comfortable, also the beige color is a good fit for my outfit ~~~I will definitely think about buying another color after I ware it
Comments List

canmart

Thank you for your review ❤
The sneaker looks like fits very well for you !
It is so warm because of the fur inside the shoe, so we are recommending this shoe in the winter season!!
We are glad that you like our shoe.
Thank you for your order, and have a happy day with CANAMRT !!
---
List of posts

| No. | Product | | Content | Score | Name | Date | Hits |
| --- | --- | --- | --- | --- | --- | --- | --- |
| 103 | | normal | | | Ching Hui Chang | | 299 |
| 102 | | normal | | | Ching Hui Chang | | 299 |
| 101 | | normal | | | Briana Lee | | 224 |
| 100 | | normal | | | Briana Lee | | 206 |
| 99 | | normal | | | Briana Lee | | 252 |
| 98 | | normal | | | Briana Lee | | 378 |
| 97 | | normal | | | Briana Lee | | 252 |
| 96 | | normal | | | Briana Lee | | 309 |
| 95 | | normal | | | Briana Lee | | 326 |
| 94 | | normal | | | Hyunji Ahn | | 476 |
| 93 | | normal | | | Ching Hui Chang | | 353 |
| 92 | | normal | | | Ching Hui Chang | | 600 |
| 91 | | normal | | | Ching Hui Chang | | 449 |
| 90 | | normal | | | Ching Hui Chang | | 405 |
| 89 | | normal | | | Scarlet Oh | | 459 |