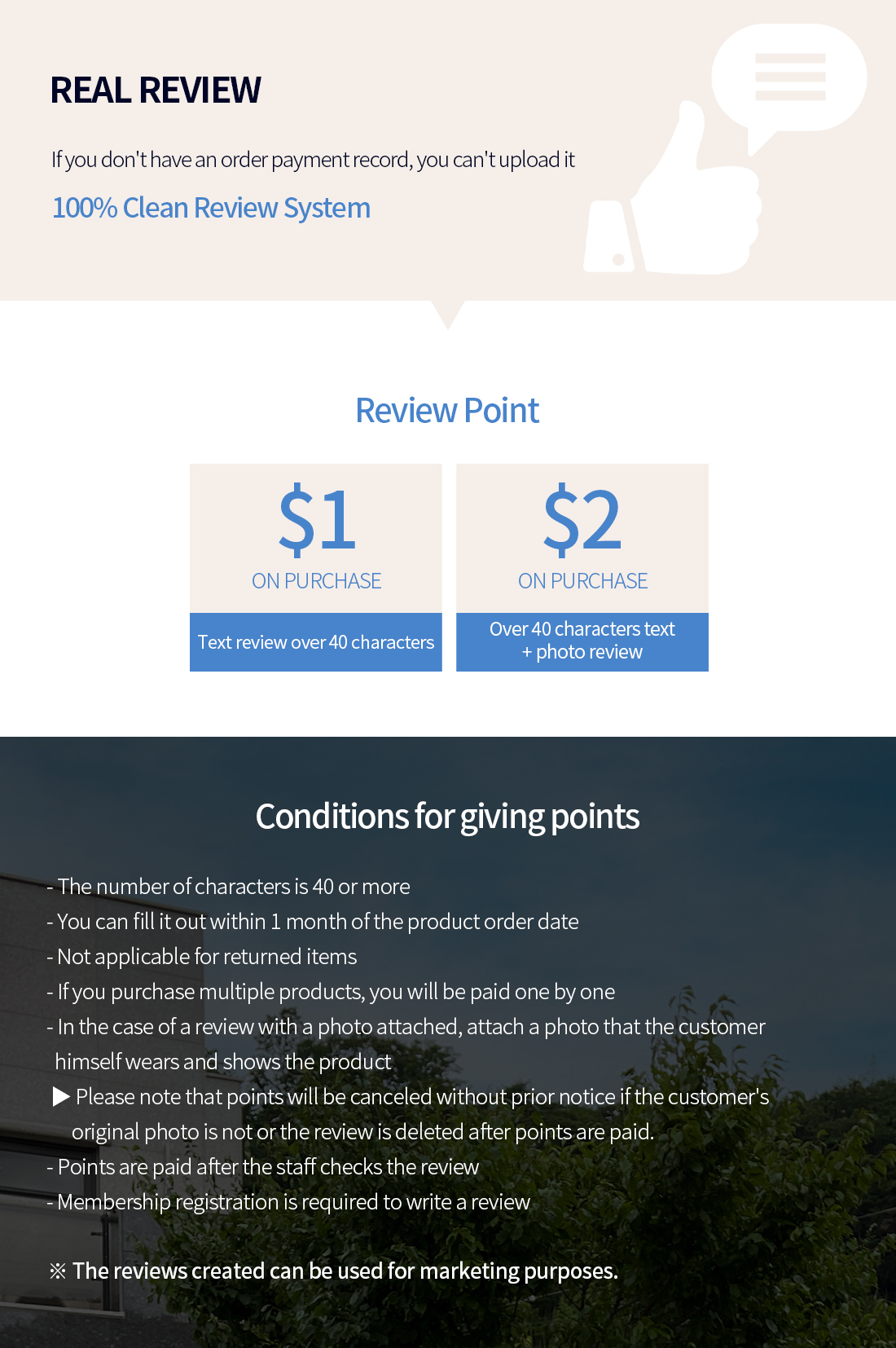 Read
Comfortable every day wear
Date :
2023-09-08
Score :

★★★★★
Name : Ching Hui Chang
Hits : 97
I like that this is a everyday like wear style, it's a set so I don't need to think about matching the clothes, and the material is stretchy enough that you can wear it comfortably.
Comments List

canmart

Thanks for your review.
We will try to make better products.
We'd like to ask for your concern in the future as well.

---
List of posts

| No. | Product | | Content | Score | Name | Date | Hits |
| --- | --- | --- | --- | --- | --- | --- | --- |
| 126 | | normal | | | Briana Lee | | 13 |
| 125 | | normal | | | Briana Lee | | 13 |
| 124 | | normal | | | Briana Lee | | 15 |
| 123 | | normal | | | Briana Lee | | 11 |
| 122 | | normal | | | Briana Lee | | 13 |
| 121 | | normal | | | Briana Lee | | 16 |
| 120 | | normal | | | Briana Lee | | 10 |
| 119 | | normal | | | Sora Ahn | | 68 |
| 118 | | normal | | | SungMi Baek | | 67 |
| 117 | | normal | | | SungMi Baek | | 82 |
| 116 | | normal | | | SungMi Baek | | 81 |
| 115 | | normal | | | SungMi Baek | | 59 |
| 114 | | normal | | | SungMi Baek | | 59 |
| 113 | | normal | | | SungMi Baek | | 67 |
| 112 | | normal | | | SungMi Baek | | 78 |